Now you can be in control of your finances whenever and wherever you go with TRUE Community Digital Banking.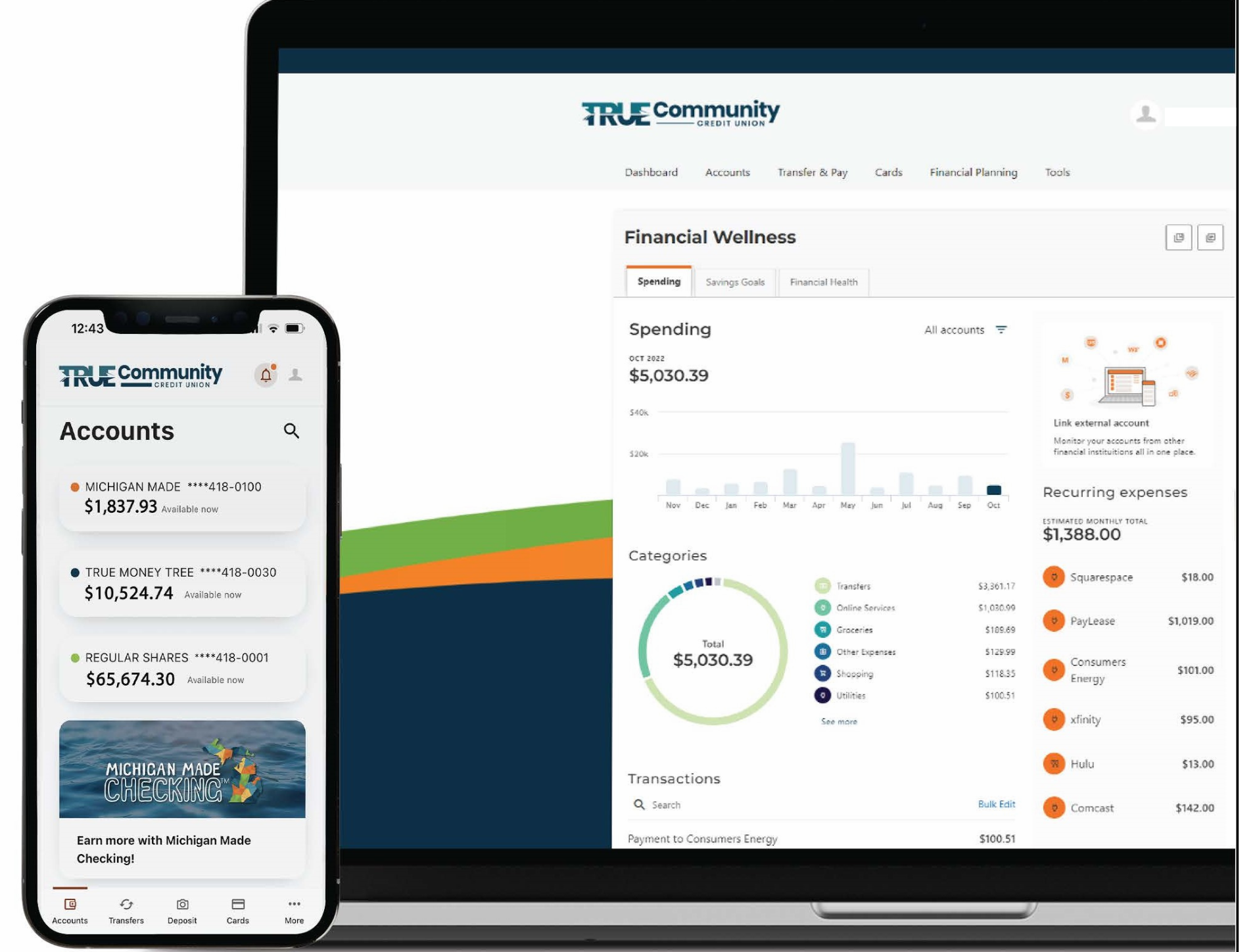 Download the TRUE Community Digital Banking app via your mobile app store!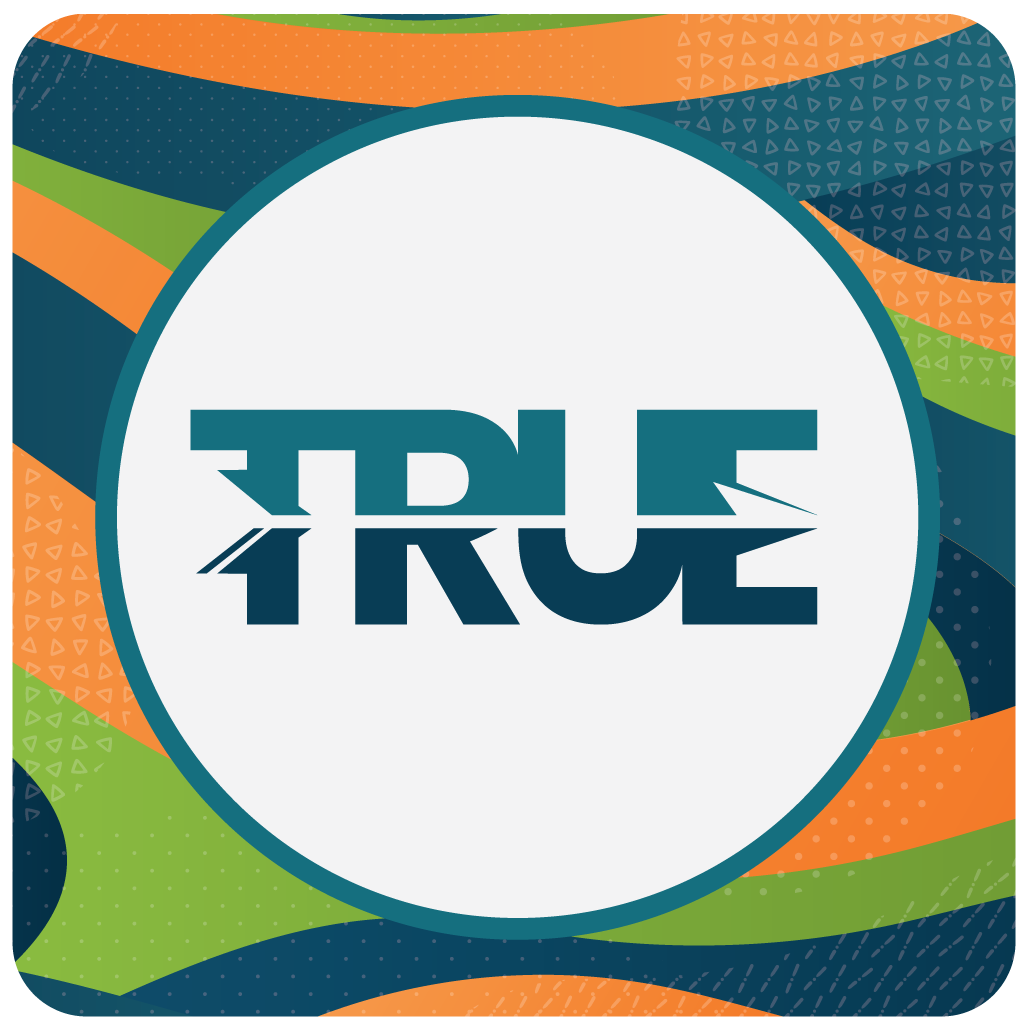 Real-time live digital support via conversational banking with TRUECCU representatives
Receive push notifications
Set SMS text notifications
Link to accounts at other financial institutions for full account aggregation
Ability to set up viewing of Investment Accounts to monitor activity Note: Other institutions must allow permissions of this feature
Enhanced card control features, with the option to easily notify merchants you have tied to your card in the event your card number changes
Dispute feature to report an error or fraudulent activity
Set travel notifications
Personal financial management/budget tools
Spending analytics
Savings goals and tracking
Credit Score monitoring and loan payoff calculator
Ability to set account distributions for incoming payroll
Keep Michigan beautiful — switch to eStatements! It's hard to go wrong with eStatements: you do your part to reduce paper waste while helping yourself stay more secure.
Reduce paper waste and help the environment
Fast, free, and easy alternative to paper statements
Receive email notice when new eStatement is ready
Easier to retrieve information when needed
Easily available online 24/7 through online banking
Reduce chance of fraud and identity theft
Arrive faster than paper statements
Simplify recordkeeping and eliminate storage hassles
Easily access past statements
View check images listed within your statement
Easily view, search, save, download, and print online
Pay bills with ease — DETAILS 1 Details NameDetails ContentParagraphTo open the popup, press Shift+EnterTo open the popup, press Shift+Enter Delete and make an automatic payment on your loan! Business members can also take advantage of our Business Direct Pay service.
Pay one-time or recurring bills with ease:

Schedule payments in advance
Set up payment reminders
Ensure payments are received on time
Have all payee information in one convenient place
Retain funds until paper drafts are presented for payment

Avoid paper clutter
More secure than paper billing
Automatic Payments for Loans
To set up an automatic transfer for a loan payment, simply follow these quick and easy steps:
Log into Digital banking
Click on the "Transfers" tab near the top left of the screen.
In the "Transfer and Payments" screen, add the amount you need to be transferred, and choose which account you want the transfer to come from and which account you need the transferred funds to go to.
Click on the arrow for the "At this time:" drop-down and select the frequency you want your payments to automatically transfer.
There are options for right now, on a specific date, annually, semi-annually, quarterly, monthly, bi-weekly, and weekly.
If you choose an option that requires date ranges, you will need to enter those as well.
Business Direct Pay
Now you have even more control and convenience when it comes to your business finances. We upgraded your business account with tons of new benefits that will work for you! This new tool allows you to electronically:
Add new payees quickly to make and track payments
Pay/send payroll to employees with ease
Set up recurring payments to save time each month
Delegate payment tasks and keep control of final approvals
Run customized reports with the information you need
Sign onto online banking and click on the Bill Pay tab to get started today!
View a Demo, Get Started, and More:
Check out all the capabilities of Business Direct Pay in this demo.

See a guide on how to get started with Business Direct Pay.

View frequently asked questions (FAQ) about Business Direct Pay.
Sample ACH Direct Deposit Form:
This ACH direct deposit form (PDF) is a sample and is provided for guidance only. Consult your legal counsel prior to use.