TRUE Community Credit Union is proud to be a Michigan Saves lending partner that offers low-interest loans for qualified energy saving upgrades. Homeowners are eligible for below-market interest rates with flexible terms up to 15 years with no penalty for early repayment.
Michigan Saves is a non-profit organization that provides a clean energy lending program that assists homeowners with finding an authorized contractor, an online application for financing and connecting with a qualified lender
Why A Michigan Saves Loan?
We've already negotiated the best rates and terms for clean energy home improvements on your behalf! This simple, affordable clean energy financing is only available through Michigan Saves and is engineered to get you the most for your money, energy, and time.
Work with Michigan Saves authorized contractors for energy efficient home renovations.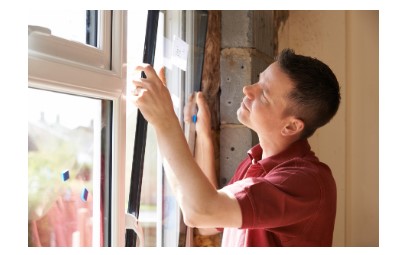 Where to start:
Find your Michigan Saves contractor to get an estimate on qualifying home energy improvements.
Participating contractors will complete an analysis of your home to determine its energy efficiency and the areas that you may be able to be more energy efficient.
Be sure to mention that you are a TRUE Community Credit Union member and the contractor will help you obtain the low interest Michigan Saves Loan.
Be sure to check with your authorized contractor* for other improvements that may be covered.
NOTE: Non-Energy, Building Performance Measures: Asbestos abatement or electrical service upgrade, Radon and lead abatement, repairs to home due to mold, mildew, ice dams or other symptoms of poor building performances.
TRUE Community Credit Union(fka) Washtenaw Federal Credit Union
Michigan Saves™ Residential Financing Offerings - Updated January 31, 2023 Please visit Michigansaves. org for the latest interest rates, terms and offerings. Loan terms are one year for every$1,000 up to $4,999. For loans $5,000 and higher. Customer may select term up to ten years ( or higher if applicable). There are no annual or early repayment fees.
Credit Score
Minimum
Maximum
Rate
Payment
Term
600-639
$1,000
$15,000
8.99%

3 years: $31.80
4 years: $24.90
10 years: $12.70

120 Months
640-679
$1,000
$30.000
6.99%

3 years: $30.90
4 years: $23.90
10 years: $11.60

120 Months
680+
$1,000
$24,999
6.49%

3 years: $30.60
4 years: $23.70
10 years: $11.30

120 Months
680+
$25,000
$100.000
6.74%
180 Months
If you have any questions visit the Michigan Saves website at www.michigansaves.org.