{beginAccordion}
Potter Center Shows
TRUE Community Credit Union members are eligible to receive a 10% discount on tickets to the season performances at the Potter Center. For tickets or more information, please contact the Potter Center Ticket Office at (517) 796-8600. Check out what's coming up!
Proof of TRUE Community Credit Union membership required. Discount not offered on-line and cannot be used with other discounts or promotions.
GreenPath Financial Wellness
Free counseling sessions to members
Financial education
Free articles/brochures/webinars/etc.
Debt management plans (member covered fee)
Financial counselor on-site at Spring Arbor!
BudgetSmart
An easy to use software tool designed to help families manage money more effectively.
Determine how you want to spend your income
Track how you are actually spending your income
Learn how to adjust to areas where you are overspending
Experiment to determine how a major purchase or change in income would impact your budget
You'll love this budgeting software because it provides a simple, effective approach to managing and budgeting income. It is also an effective educational tool for children and teens!
TurboTax®
Enjoy discounts on TurboTax software to gain your maximum tax refund. Visit TurboTax now to get started!
RxOptical Vision Advantage Program
As a member of TRUE Community Credit Union, you can combine the VAP with your vision insurance for extra savings! Visit RxOptical now or stop by any convenient branch location for your added benefits today!
Your membership# is CPF0763
Discount Drug Card
TRUE Community Credit Union is proud to offer you and your family a free discount drug card. Receive savings up to 75% at over 56,000 pharmacies across the nation. Get your Free Prescription Drug Card. Get your Free Prescription Drug Card.
TruStage: Insurance the Credit Union Way
Insurance protection is part of a solid financial plan. From getting a good rate on coverage for your car to making sure your life insurance is adequate, dependable insurance coverage ensures financial relief when you need it. And along the way, you'll take comfort in knowing you're protected.
TruStage insurance products and programs help members protect what matters most. Backed by nearly 80 years of working in partnership with credit unions and their members, you'll find products for life, car, AD&D, long-term care, home and more. TruStage offers straightforward information, real value and assurance. And it's only for credit union members like you.
Get started with TruStage online.
©CUNA Mutual Group, 2012 All Rights Reserved.
Consumers Energy: Helping Neighbors Program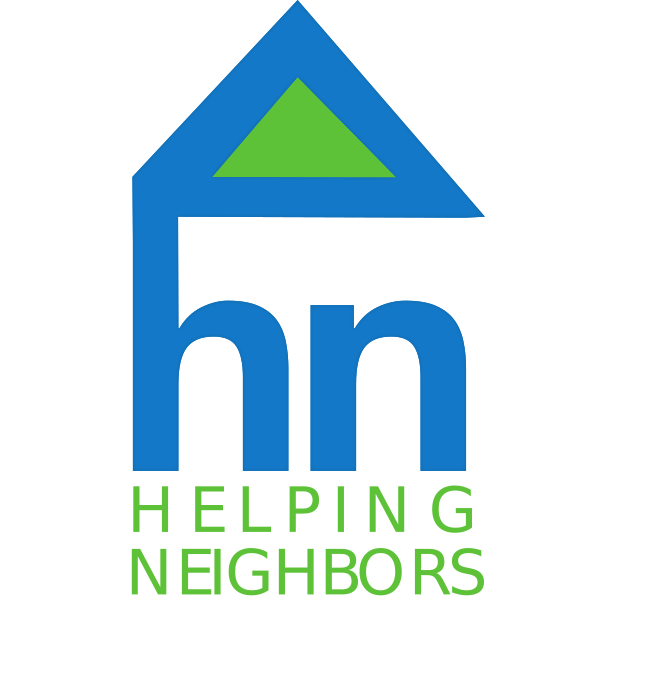 Helping Neighbors Program
TRUE Community Credit Union and Consumers Energy want to help get you started on your energy-saving journey.
Through the Consumers Energy Helping Neighbors program, single-family income-eligible Consumers Energy customers can receive assistance with reducing energy
usage. Qualified members can receive free services that include an in-home or virtual assessment performed by a trained technician, a customized summary report with recommendations, and energy-saving upgrades like:
LED Bulbs and Nightlights
Carbon Monoxide Detector
Water Heater Pipe Wrap
Programmable Thermostat
High-Efficiency Showerheads
Kitchen/Bathroom Faucet Aerators
Helping Neighbors provides qualifying families with free upgrades and expert recommendations to improve comfort, help reduce energy use and save money on monthly energy bills while supporting Michigan's clean energy future.

To be a qualified member, you must use Consumers Energy's natural gas and/or electricity. To schedule your free assessment, visit TRUECCU.com or call 877.448.9433 and use the promotional code ARTRUE.
Get a more efficient home in just a few easy steps.
Schedule.

Visit ConsumersHomeEnergy.com or call 888-316-8014 to schedule your free home Energy Analysis using promotional code ARTRUE.

Walkthrough.

A trained analyst will inspect your home and perform an initial home or virtual 90-minute evaluation with you to identify ways you can save energy and help the planet.

Save.

With your approval, upgrades are installed or mailed to you to install throughout your home, saving you up to$150 a year.

Save even more.

Our online tool creates a personalized report with expert recommendations on how you can save even more.
Your free upgrades
During your appointment, the analyst will install up to $50 worth of energy-saving products.
These may include:
• Programmable thermostat(eligibility determined at the time of visit)
• LED bulbs
• Kitchen and bathroom faucet aerators
• High-efficiency showerheads
• Water heater pipe wrap
• LED nightlights
See if You Qualify
Whether you're a homeowner, renter or resident of a manufactured home community, the Helping Neighbors program is available to any Consumers Energy natural gas or combination (natural gas and electric) customers who meet the income guidelines. For households exceeding the income qualifications, we may still be able to help.
Customers are required to meet program income criteria; combined household income must be at or below 200% of the federal poverty level (FPL). Program funds are limited to and are available in select geographic areas on a first-come, first-served basis. Eligibility for each measure is determined at the time of the appointment. To be eligible, the location where the audit is performed must receive natural gas and/or combination (natural gas and electric) service from Consumers Energy, and the account number must be active. Measures are available for separately metered dwellings that contain up to four households. For multi-family properties with five units or more, please call 877-813-9617.
Past participation in the Helping Neighbors or Home Energy Analysis programs may preclude an account number from participation in the program. A customer may be eligible to receive additional efficiency measures and services from the Helping Neighbors program if funding is available, program services are expanded and/or the related program services are geographically available. An adult 18 years or older must be present at the time the Helping Neighbors assessment is conducted.
Major Consumer Discounts
Enjoy thousands of dollars in savings. Go to LoveMyCreditUnion.org to explore exclusive discounts. Find savings on popular items, including:
AutoNationDirect pre-owned vehicles
Sprint mobile services
Over 1,200 online retailers
FTD Flowers
MEMBERS™ auto and home insurance
And more!
{endAccordion}