We want to be there to help you anytime you need us! Here are some great ways to complete your banking tasks or contact a team member!
---
Want to apply for a loan or inquire about the status of your loan application?
Applying online is the most efficient way to get your loan rolling at TRUE Community! Apply here right now!
Want to inquire about the status of your loan application? Send us a message inside of digital banking, or send us a chat online. All of these are answered in the order we receive them, so please only choose one channel to message us.
You are important to us, and you'll hear from us soon!
---
Digital Banking
With Digital Banking, you get the ability to do lots of your financial management whenever is convenient for you! Did you know inside Digital Banking, you can:
Turn off your debit card
Skip a loan payment
Submit a travel notice, so we know that your debit and/or credit card will be used differently than when you are at home
Submit a dispute for a transaction you don't recognize
Transfer money to other accounts! There are many helpful transfer options like transferring between accounts you are on, transferring to other TRUE members and transferring to accounts you have at other financial institutions!
---
Message us via Digital Banking!
Not finding quite what you needed inside the app or online? Message us by going to "support" in your digital banking!
---
Chat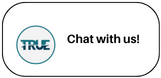 There is a chat option on our website and inside Digital Banking on a desktop! The "chat" box is located in the lower right-hand corner! This is monitored by a TRUE team member Monday-Friday 9:00a-5:30p and Saturday 9:00a-2:00p! You're talking to one of our employees right here in Michigan!
---
Visit a branch!
Want to talk with a Member Service Representative at a desk? To respect your time and ensure someone is available, make an appointment online!

Don't want to make an appointment? Come in the branch and visit our teller line first! They can help with a variety of needs – not just deposits and withdrawals!

Find a branch near you here.
*We participate in shared branching, which means you have access to a whole range of credit unions even when you're not close to a TRUE Community Credit Union branch!
---
Call our Teller 24 system for 24/7 access to your accounts!
Call (517) 784-5669 or (800) 252-4831 for free
---
Need to call us?
Be prepared for some hold time or request a call back when you hear that option on the menu. Call us at 517-784-7101.
Visit the Digital Banking page where you can find step-by-step "How to Guides "and videos to help get you started.
---
It's always a joy to hear from you. Please reach out with any questions, concerns, or compliments (we especially like those!). Use our contact form or whatever way is most convenient for you.
We kindly ask that you don't send sensitive information through email or our contact form, as these are not entirely secure.
Phone: (517) 784-7101
Toll-Free: (800) 554-7101
Fax: (517) 784-6677
24/7 Telephone Banking
Call (517) 784-5669 or (800) 252-4831 for free, 24/7 access to your accounts.
---
Lost or Stolen Card
Credit Card: Please call (800) 237-6211 immediately if your Visa® credit card has been lost or stolen.
Debit Card/ATM Card: Please call (517) 784-7101 or (800) 554-7101 immediately if your debit card or ATM card has been lost or stolen.
---
Card Protection
TRUE Community Credit Union partners with Falcon Fraud Protection Services to monitor your TRUE Community Credit Union debit and credit cards on a continual basis. Falcon Fraud is on the lookout for illegal use of your credit card information, 24 hours a day, 7 days a week, 365 days a year.
If there are transactions on your card that are unusual or outside of your normal spending habits, Falcon Fraud may call you to validate the transaction (s). If you have a TRUE Community Credit Union card, you are automatically enrolled in this service. To add or update your phone number, please contact us below.
Falcon Fraud Process:
Falcon Fraud will send you Fraud Alerts through text messages if we have your mobile phone information on file.
Falcon Fraud will call you at the home phone number linked with your account if you do not have a cell phone number on file with us.
Falcon Fraud will deactivate your card as soon as you notify them that the transaction in issue is unlawful.
Falcon Fraud will contact TRUE Community Credit Union during business hours, then we will contact you and provide assistance with the next steps, such as the dispute procedure and possibilities for getting you a replacement card.
Please Note: Falcon Fraud will verify your identification, but they will never ask for your complete card number, expiration date, or security code on the back.
---
Traveling?
You can now schedule Travel Notices using Digital Banking. Don't forget to place a Travel Notification on your TRUE Community card.
---
Have a question? Complete the form below, and we will email you back!