So it's time to buy! Or you want to refinance. Whatever the scenario, we can help make your homeownership dream come true.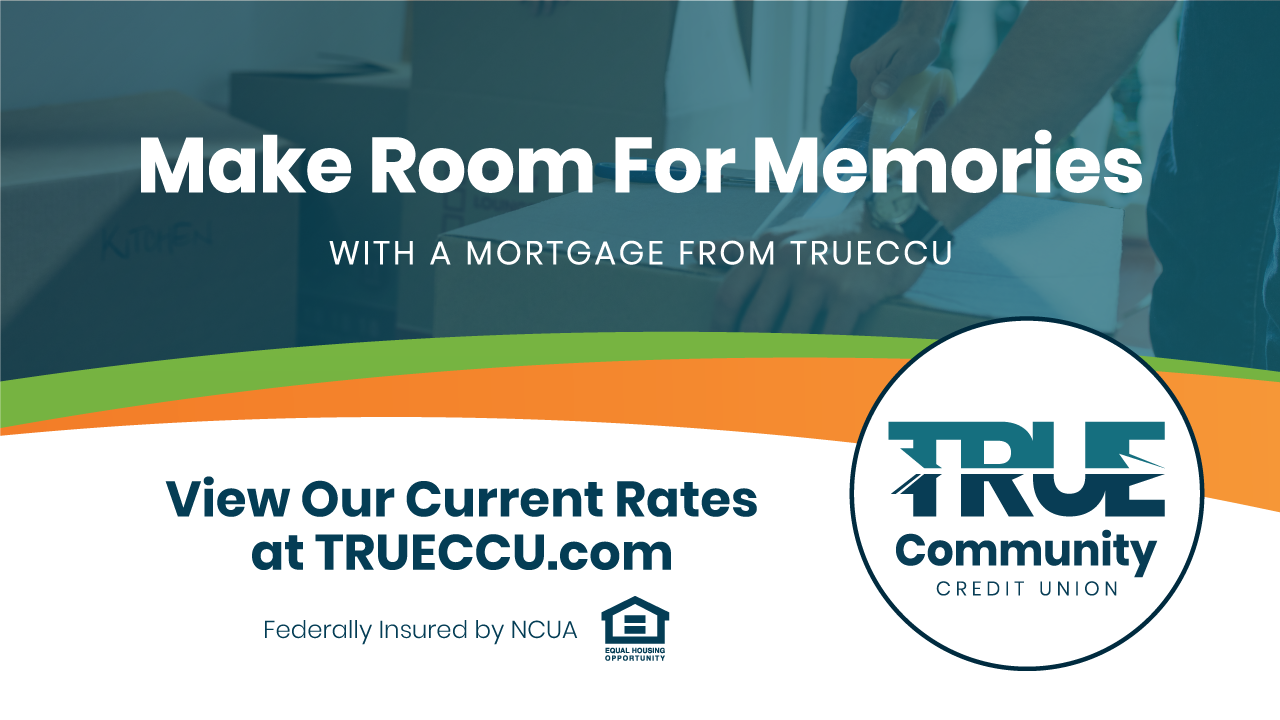 Learn about purchasing a home, working with a lender, using budget calculators and other home-buying topics.
---

The Michigan State Housing Development Authority has launched a new program to help homeowners experiencing pandemic-related financial hardships avoid foreclosure and keep their homes. Read more about the MIHAF program here. Michigan.gov/MIHAF
Key Features
Competitive Rates
Free Pre-Approval
Refinancing Available
After a long day, it's a great feeling to kick your feet up in your own place. A mortgage loan from TRUE Community makes it all possible. We are proud to have the lowest closing costs in Mid Michigan and the low rates to match. Already own a home? Existing homeowners can benefit by refinancing their existing loan with us. You could potentially reduce your monthly payment significantly.
Begin Your Homebuying Journey
Apply today for a home mortgage!
Check Your Information
To view your up-to-date Mortgage info, use eStatus Connect!
See Our Rates
Looking for the numbers? We're proud of our low rates — check them out.
Have Any Questions?
Contact one of our lenders today.
Competitively low rates for a home purchase or refinance
Available for a primary residence, second homes, vacation homes, or investment properties
A wide range of financing programs available:

Fixed rate mortgages
Non-conforming loans
And more

Lowest closing costs in Mid-Michigan area
Prompt closing; typically within 4 weeks
Online access to your existing mortgage
Free pre-approval for extra confidence when it comes to securing financing
Refinance your current home to potentially lower your rate
Helpful loan advisors with working knowledge of the local real estate market
Customized, friendly service from our experienced lending team
Local decision-making and processing right here in Mid-Michigan
In-house servicing — your mortgage stays at TRUE Community Credit Union
Conventional First Time Home Buyers Program
3% down payment
Lower PMI and closing costs
Great for low to moderate incomes
Credit scores as low as 620
FHA
Low down payment
Expanded credit guidelines
Ideal for first time home buyers
VA - Veteran Administration
No down payment
Lower fees
Must be a Veteran or active military
USDA - Rural Development
No down payment
Must purchase in qualifying rural areas
Reduced mortgage insurance premiums
Scores as low as 640
Great news! You may now view your real estate loan information online and at your convenience.
View items like:
Mortgage history
Current balance
Escrow account
Payment information
And more
Check Your Information
To view your up-to-date Mortgage info, use eStatus Connect!
1098 Mortage Interest Statement Form Information

We wanted to let you know that you will be receiving our 1098 Mortgage Interest Statment forms in the mail soon.

You will notice that the forms look different than they have in the past. Please review Form 1098/Mortgage Interest Statement Sample below.

You will receive them in the mail in an envelope that indicates "Official Tax Document Enclosed." We will also have the form available via eStatus Connect.


Please Note:
The forms will look different (see Statment Sample).
The forms will contain all of the necessary information for tax purposes.
You will only receive a 1098 Mortgage Interest Statement if you paid $600.00 or more interest last year.
A copy of the form will be in eStatus Connect.
The forms will still come in an envelope that indicates "Official Tax Document Enclosed."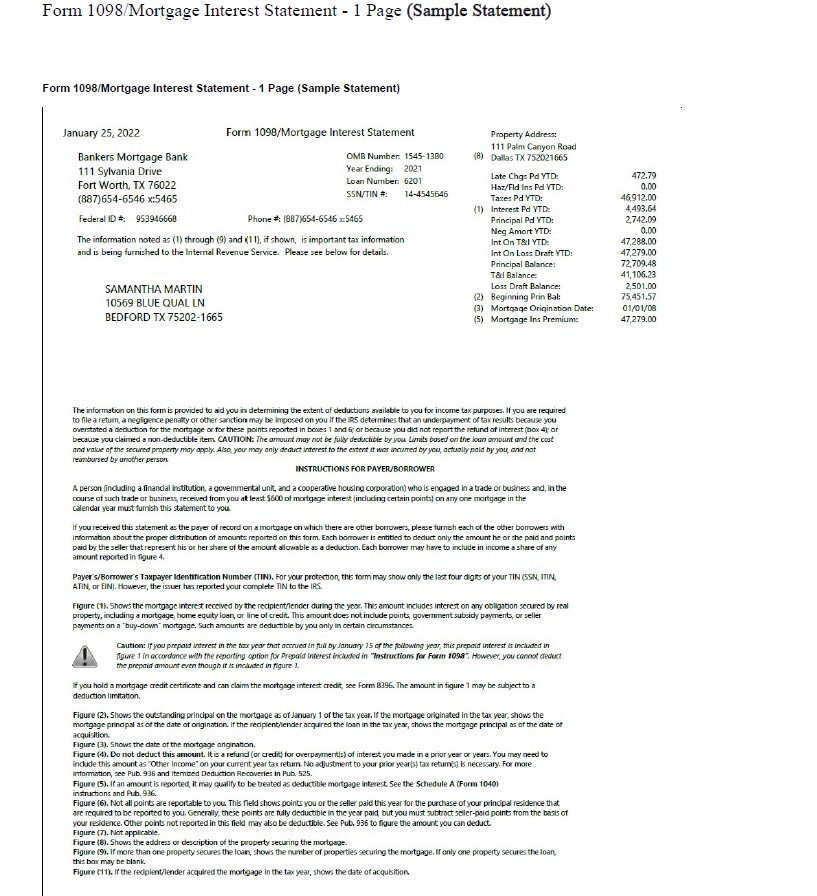 To view instructions on using eStatus Connect.
View up-to-date Mortgage info and view items like:
Mortgage history
Current balance
Escrow account
Payment information
1098 Mortage Interest Statement Form Information
Conventional loans must meet Fannie Mae Guidelines; maximum loan amount for conventional loans is $548,250.00 , Jumbo loans $750,000. All property financed with TRUE Community must be owner occupied, no investment or rental property allowed. Conventional loans over 80% LTV must have Mortgage Insurance and are required to escrow for Mortgage Insurance, Homeowners Insurance and Property Taxes. Rates and APRs may vary depending on loan details, such as loan amount, loan-to-value, your credit, property type, purpose (purchase or refinance with cash-out vs. no cash-out), occupancy (owner occupied or second home) and points paid. Rates are subject to change without notice. You will need to speak to one of our loan officers to obtain a specific quote or to lock a rate.
Borrowers must be of legal age to apply for a loan.